Mobility data solution for monitoring and receiving alerts from thermal chambers with UDC controllers.
Securely connects thermal equipment UDC temperature and limit controllers to provide critical process data and alarms anytime, anywhere, on any smart mobile device, improving responsiveness, efficiency and downtime.
What Is It?
Chamber IQ Provides a significant value for your customers including proactive remote service, better uptime of equipment, maximized plant production, proactive notification of issues, insights into historical performance, process visibility from anywhere and reduced cycle service time. Manufacturers are expecting big gains from smart, connected production and Chamber IQ will solve their toughest challenges to run a smarter, safer facility.?
How Does It Work?
Chamber IQ delivers real visibility in real time using the Experion Elevate app. The processes' UDC controllers link to a modem providing live temperature data to the Honeywell cloud via a gateway, showing results in the app on your smart device.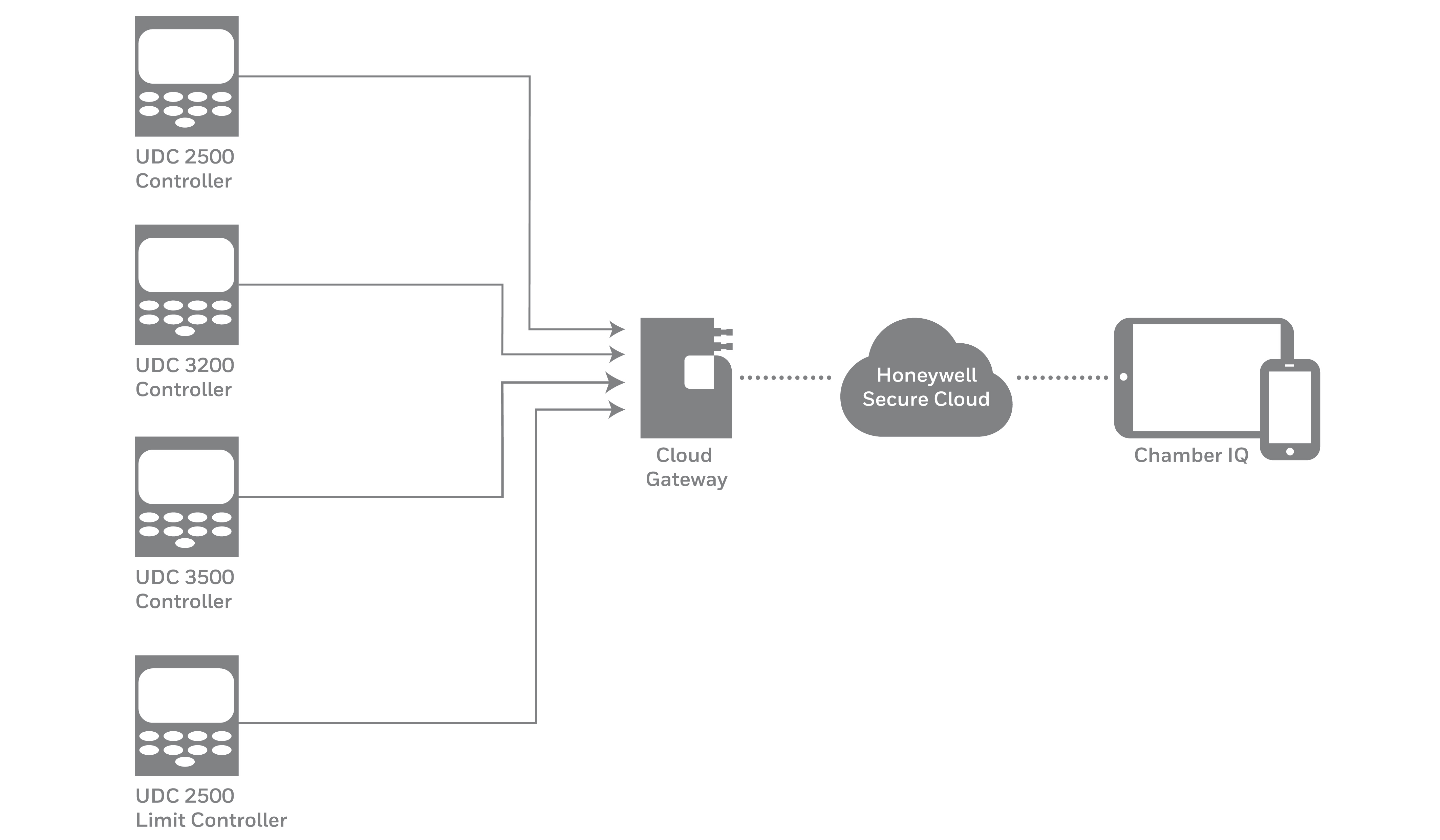 What Problems Does It Solve?
Chamber IQ frees you from local equipment monitoring. Most chamber-based process systems trap data at the equipment level. Chamber IQ connects everyone – from management to maintenance – with real-time data, alerts, and trending information that can drive smarter decisions, getting ahead of trouble and maximizing uptime.