The new Honeywell recorder represent the latest, best-in-class electronic data recording and display technology on the market. The recorders provide reliable, easy to use operation and offer greater security with more data storage capacity than other models. The TrendManager Pro Software makes data analysis a simpler, faster process for everyone involved, allowing the import of data from the recorder, analysis and exporting of data to other spreadsheet programs.

Crystal Clear Display:
• 12.1" Digital Colour LCD (TFT)
• SVGA Resolution (800 x 600 pixels)
• Clear and intuitive operation
• Industrial rugged Touch Screen with rapid navigation
• Custom Screens
Comprehensive Connectivity:
• 10/100 Ethernet, (DHCP), Web, FTP
• TCP/IP and RS485 Modbus Protocol
• USB ports for keyboard and mouse
Data Storage:
• On-board non-volatile memory - up to 4GB
• Removable Secure Digital(SD) and USB storage
• No moving parts - all solid state data storage
Security Stringent - Total Data integrity:
• Password Protection - 21CFR Part 11
• ESS - Extended Security System
Plus..
• Health Watch for preventative maintenance
• Remote Access - Advanced Software Data Analysis at your PC:
• Independent Chart and Logging speeds
• Global Language Support
• Rapid review and replay of data at recorder
• Approvals - CE, CSA, UL, FM
• NEMA 4 / IP66 option
• Up to 50Hz (20 msec) Logging
• Up to 48 Analogue Inputs
• Remote Control Tool
• Reports - System Generated
• Concurrent Batch Mode
New AMS2750 Pyrometry for Heat Treat applications
The X Series recorders are equipped with functionality you need to help your heat treat process comply with the requirements of AMS2750E
Temperature Uniformity Survey ( TUS) Mode
Add 10 credits to a standard Honeywell Multitrend SX and you have a ready to go survey recorder
A pre-configured survey screen provides a clear and concise summary of each survey temperatures, showing:
The results at each set point soak, including

Max TC number and value
Min TC number and value
TC Diff number and value
Ramp duration
Max Overshoot TC number and value
TC lag into soak
Duration of stable soak period

The current set point status
The current status and summary of the furnace.
Up to 40 TC survey
Process Mode
In applications where multiple furnaces are using a single recorder the X Series solution has it covered.
Each recorder can independently automatically track the scheduling on up to 6 furnaces at the same time.
Each furnace has its own status screen clearly displaying the essential information to the operator.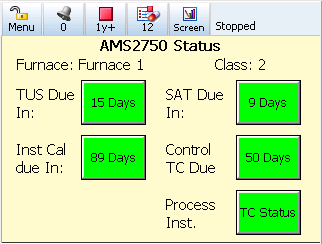 Auto Thermocouple Tracking
Whether Process or Survey recording, the X Series tracks TC usage:
In line with section 3.1.8 of the AMS guide.
Fully automated and ready to go
Clear and intuitive summary of TC usage status
The TC use is summarised in a simple over view screen, and example is shown below. The tracking is
TC Usage

The usage of thermocouples must be tracked and is influenced by many factors:
Type, K, R, B etc
Expendable or Non-expendable
Time elapsed
Cycles completed
Temperature of cylce

The X Series tracking takes all these into account and simply reports to you what you need to know to ensure compliance with AMS2750.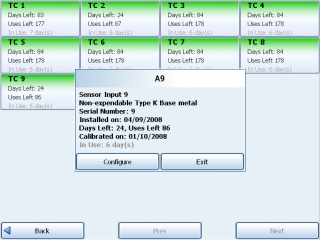 Automated TUS, SAT and Calibration Tracking
The TUS, SAT and Calibration tracking by the X Series recorder helps you ensure that your heat treat process complies with the requirements of AMS2750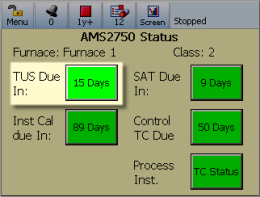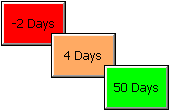 The details for each furnace tracked by the recorder is available on its own clearly labelled status page.
A traffic light system of Green, Amber and Red warns the operator of approaching deadlines.
Passwords & Security

Security is important and the AMS functions of the X Series recorders integrate fully and simply into the standard X Series password system, giving:
Secure traceable operation
Recorded audit trail
Multi user
Multi level
Peace of mind
AMS2750 PC Report Tool

This Windows application converts the recorded data from the Temperature Survey into a .pdf report that complies with the requirements of AMS2705E.
This simple to use intuitive tool is a breeze to use, you will be generating Survey reports within minutes of completing the survey.