Thermocouple / RTD Calibration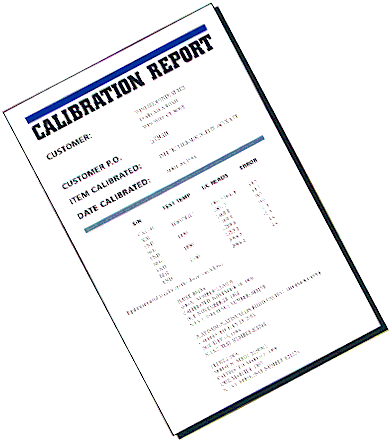 An Industronics Certificate is issued on every test showing the National Institute of Standards and Technology Traceable Referencs. We also offer ISO/IEC 17025 Accredited calibrations.
Industronic's thermocouple wire and elements can be calibrated and certified at an extra charge. Each thermocouple, coil, reel, or spool of wire is then tagged to show the individual departure from the curve. Once calibrated, their exact departure from the standard curve at any specified temperature is known and taken into account. Thermocouples and wire samples sent to the factory for calibrating must be at least 24 inches long.

The normal calibrating temperature range is from 32ºF to 2200ºF, depending on wire type and gauge. Sub-zero and cryogenic calibrating is available at standard checkpoints.

Industronics Service Company is one of the leading suppliers of Thermocouples and RTD's in North America.
Our reputation has been built on high quality, fast delivery , and reliability.
We supply all types of Thermocouples, RTD's, Thermocouple Wires, Extension Wires, Hardware and Accessories.